NO TIME TO WASTE — THE URGENT MISSION OF BETTY REID SOSKIN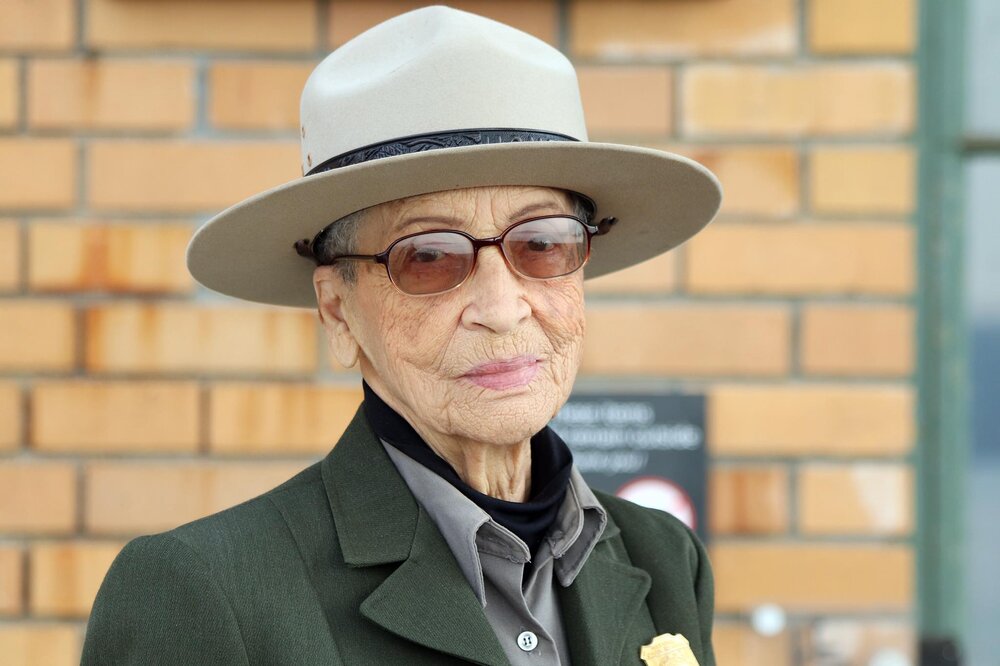 Betty Reid Soskin is an iron-willed American woman who became a national park ranger at age 85. The great granddaughter of a slave, Betty has lived a life filled with painful and often humiliating memories… yet she remains a defiant voice of hope.

No Time to Waste examines Betty Reid Soskin's mission to restore critical missing chapters of America's story. The film follows her journey from kitchen stool in a tiny theater to media interviews and international audiences who hang on every word she utters.
The 50-minute documentary captures the 97-year-old park ranger's fascinating life pathway -- from the experiences of a young worker in a WWII segregated union hall, through her multi-faceted career as a singer, activist, mother, legislative representative and park planner to her present public role.
At the Rosie the Riveter/WWII Home Front National Historical Park, Betty illuminates the invisible histories of African Americans and other people of color, and her efforts, charted in the film, demonstrate how her work has impacted the way the National Park Service conveys such history to audiences across the U.S.
The Trust has set up a fund to ensure that Betty's message in the film, aimed at forming a more perfect American union, are heard. We will be distributing this important film to television and classrooms and need your help!
ROSIE AND HOME FRONT STORIES

Our work to collect stories and artifacts doesn't stop at the visitor center. The goal is to share these stories in a variety of ways, and to display their relevance to our lives and choices today. The home front story (made up of millions of small stories) is a reminder that we can do anything if we put our will and our resources together.
In partnership with the
Regional Oral History Office at UC Berkeley
, the park has brought former Rosies and home front workers together to be interviewed in this compelling series of videos. There are nearly two hundred interviews in this archive that chronicles an amazing part of our history. These include many local Richmond stories, including a tale of the Boxcar Village in Richmond told by Bertha Hicks, and an interview with the oldest Park Ranger and former worker in a Jim Crow Union Hall, Betty Reid Soskin. Clips from some of these interviews appear in the film,
Home Front Heroes
, shown at the Visitor Center.
Our Rosie Ambassadors Documentary Short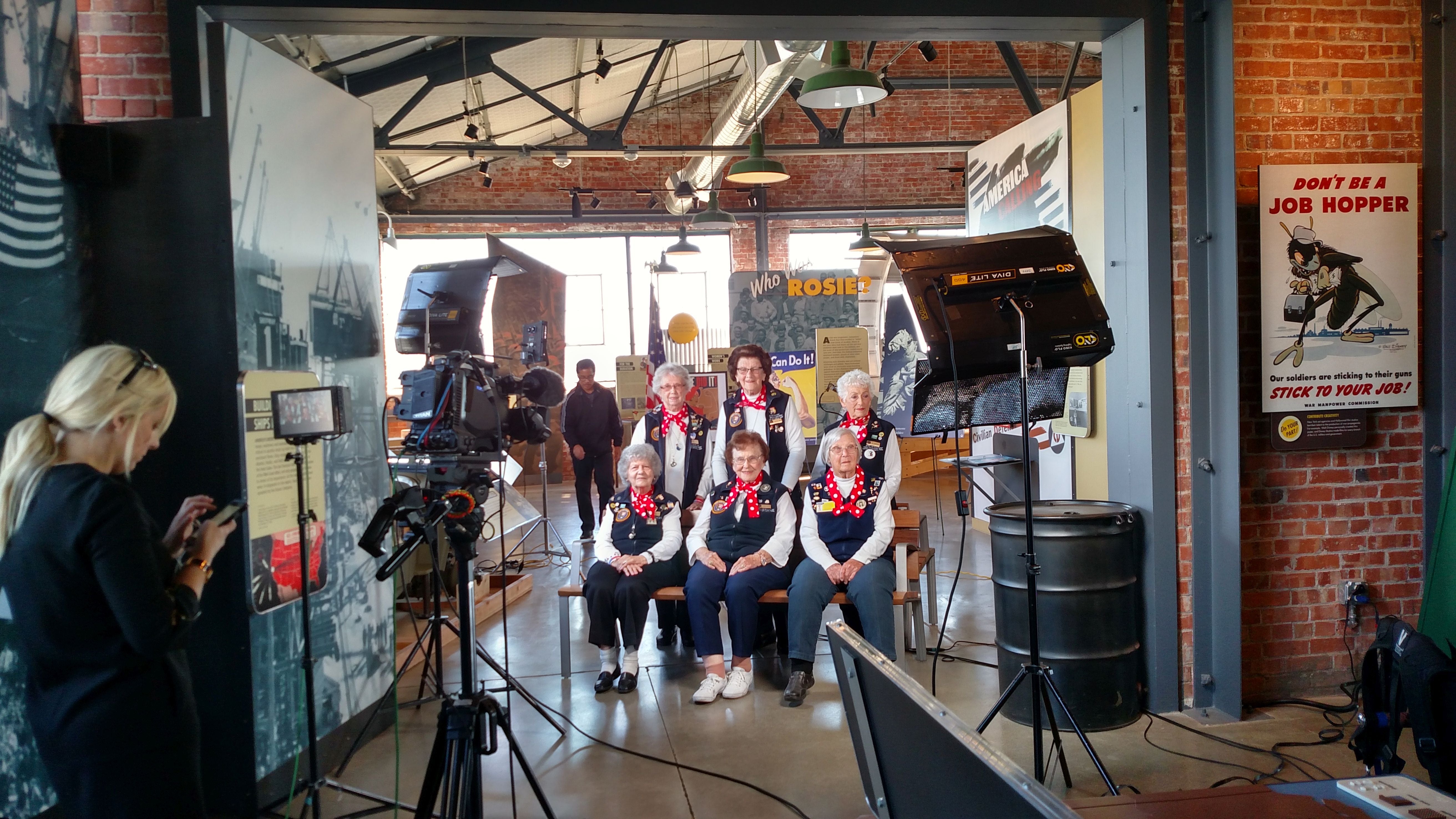 Many visitors to the Park, even residents of Richmond, are unaware of the rich and important history of the Rosie's and their contribution to the home front during World War II. In production currently, this short documentary will complement the existing educational exhibits and films shown at the Visitor Center (with the opportunity to have it available online). The film will explore the WWII home front experience through the voices of the women, known as Rosie's, who worked in Richmond during WWII.
This handful of Rosies are the same women who we call "Our Rosie Ambassadors" have been coming to the Visitor Education Center weekly for over a decade meeting with visitors, telling their stories and answering questions - a highlight of the Park's programming. Capturing the oral histories and documenting their time as Rosie Ambassadors now, is time sensitive, as few Rosie's are left to communicate their experiences. The Trust would like to see this documentary as the first in a series of short films that document oral stories of marginalized and unheard voices from the WWII home front that have contributed to the distinctive culture and history of California such as interned Japanese Americans, the Native American and the Hispanic community. This documentary is funded in part by the Fund for People in Parks.
Powered by AZEXO Shopify page builder