Heritage Study with 4th Grade Students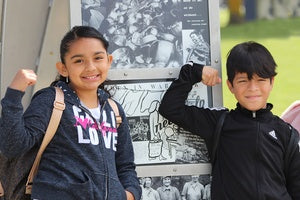 Help fund a special project given Covid and distance learning times - 4th grade students learn from park staff about how they work to document WWII Home Front history and the insight one can learn through documenting people's stories. Field trips are not currently taking 4th graders to visit the park, so the Park and the Trust are virtually visiting them! This is a project that teaches 4th graders about history through oral story documentation. They learn about the home front years and listen to stories of the people who lived and worked to support the war efforts during that time. Through their lessons, they are then asked to capture on their ipads, computers or phones a story about their own family or community heritage, through the creation of oral recorded or filmed histories with those who lived the experiences. They are taught how to record, edit and present their stories by a documentary filmmaker.



Curriculum in a Tool Box for Rosie's Service Corps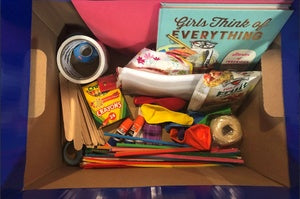 Each girl gets a tool box which is filled with instructional materials and tools to create a project that pertains to learning a trade and/or an environmental lesson. It is STEM based learning at its core. These kits are a safe way to have the girls learn and "do" safely either from home or within a small group. Also, the girls get to keep the tools and tool box so she can make use of it going forward.



Support our Speakers Bureau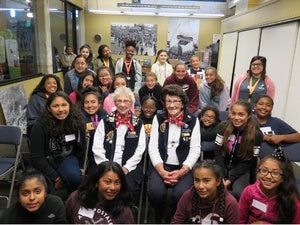 As the official partner of the national park, the Trust offers presentations and film screenings with Q&A to any business or organization who wants to hear about the innovations and changes that came out of the home front and learn about the legacy of the Rosies. The innovations that took place during WWII and the immense growth that Richmond realized is not often known even amongst Bay Area residents. Help us in educating our community about the WWII home front history!



Rosie the Riveter Award for the Trades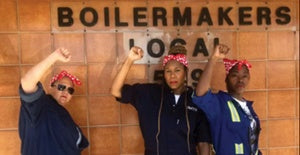 We are leading a consortium of government and non government entities to create a Rosie the Riveter Award for trade companies as a way to advocate and support inclusion, equity and diversity in the workforce. Help us in our work to encourage more women to join the trades and for the workplace to encourage women to feel welcome and safe on the job. Help make sure the door is open for any woman who wants to work in the trades.



Our Rosie Ambassadors Documentary Short Film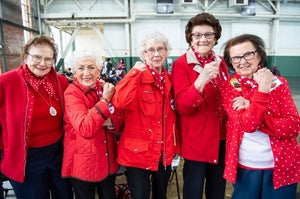 Help us capture the handful of women who have been coming to the Visitor Center to share their stories with thousands of visitors each year. We call them our Rosie Ambassadors as they have participated in many parades, events and commemorations for which they have traveled to France, Hawaii and Washington DC. Your support will help us piece together the footage we have on their work over the past 10+ years and capture them on film today.



Amazon Smile and Wish list!
Do you already use Amazon on the regular? You can support Rosie the Riveter Trust every time you shop, at no cost to you. Just navigate to
smile.amazon.com
before checking out and set us as your charity of choice!
When you shop with AmazonSmile, you'll find the exact same low prices, vast selection and convenient shopping experience as Amazon.com, with the added benefit that AmazonSmile will donate 0.5% of your eligible purchases to Rosie the Riveter Trist.

You can also access our
wish list
which is maintained with our most recent needs.
We've included the tutorial to the right if needed, but feel free to reach out to us via the contact info below if you have any troubles!
Powered by AZEXO Shopify page builder