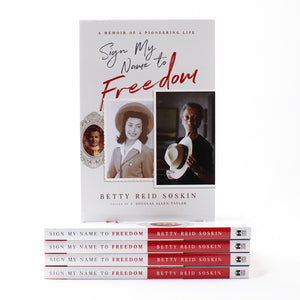 Sign My Name to Freedom by Betty Reid Soskin
Betty is in high demand!
Betty Reid Soskin has been a home front war years worker, a singer-songwriter and performer, a writer, a legislative aide, a National Parks ranger, a national icon, and an honest and tireless fighter, both against discrimination of all forms and for the growth and triumph of the human spirit and values that would benefit us all.
In Betty Reid Soskin's 101 years of living, she has been a witness to a grand sweep of American history - read her first-hand account in her memoir.