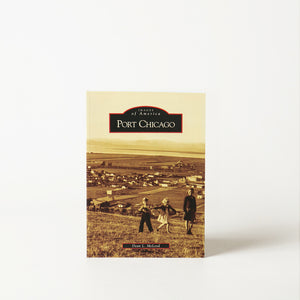 Images of America: Port Chicago by Dean L. McLeod

A part of the Images of America Bay Area series, the perfect collection for a local history buff!
Port Chicago was an all-American town and naval facility. Forged at the beginning of the 20th century on Suisun Bay in Contra Costa County, the navy town met its end during the Vietnam War, when it was sacrificed to preserve national security. Port Chicago was a place where no one locked their doors. It was a place of family, education, and religion--and of parades and patriotism. When the town was built, nearly everyone who lived there was from somewhere else. But between 1908 and 1968, the residents created a close-knit community, which, despite the dissolution of the town through eminent-domain proceedings, still survives today. Starting with the port's early days, continuing through the disastrous and mysterious explosion and subsequent mutinies in 1944, and ending with rumors of nuclear weapons and the controversial 1960s, this book traces the singular journey of a port town through the best and worst times of the 20th century.