Richmond contains more intact WWII Home Front sites than any other place 
in the United States. 
Visitors can explore a wealth of sites that bring the 
Rosie the Riveter/WWII Home Front history alive across the cityscape.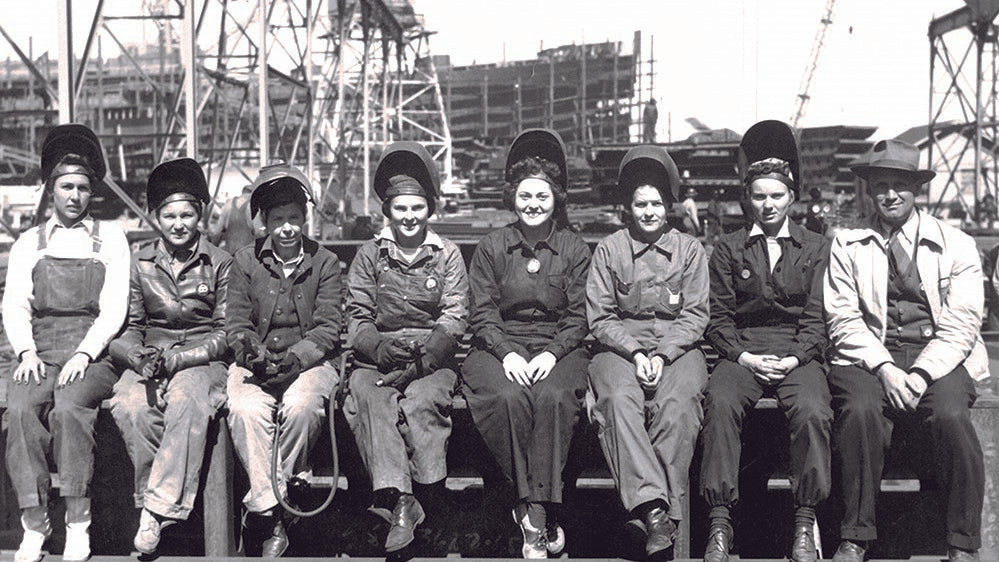 MUSEUM COLLECTIONS AND WARTIME MEMORABILIA

The Ed and Saryl Von der Porten Collection, a collection of over 1,800 WWII-era artifacts that are part of the museum collection at Rosie the Riveter/WWII Home Front National Historical Park in Richmond, CA. The Von der Portens spent several decades building this collection of Home Front memorabilia that includes books, war bond and ration materials, toys, models and model kits, newspapers and magazines, household and decorative items, posters, and military souvenirs. Their passion and appreciation for history and material culture resulted in an incredible collection of artifacts that will remain an important part of the WWII American Home Front legacy.
Preserving Historical Sites
One of the largest facilities in Richmond was the Maritime Child Development Center, opened in 1943 to care for the children whose parents worked at the nearby Kaiser shipyards. Rosie the Riveter Trust completely restored and reopened it as a multi-use building in 2011 (a Richmond revitalization effort). Today the Maritime houses a small exhibit by the National Park Service of a wartime preschool classroom, the Rosie the Riveter Trust office and Richmond Charter Prep preschool and elementary school.
In 1999, the Trust was created to help establish the Rosie the Riveter/World War II Home Front National Historical Park in 2000 with the goal to preserve park sites across Richmond including the opening of the Park Visitor Education Center located in the Oil House of the Ford Building complex.  


Contributing to special exhibits at the Visitor Center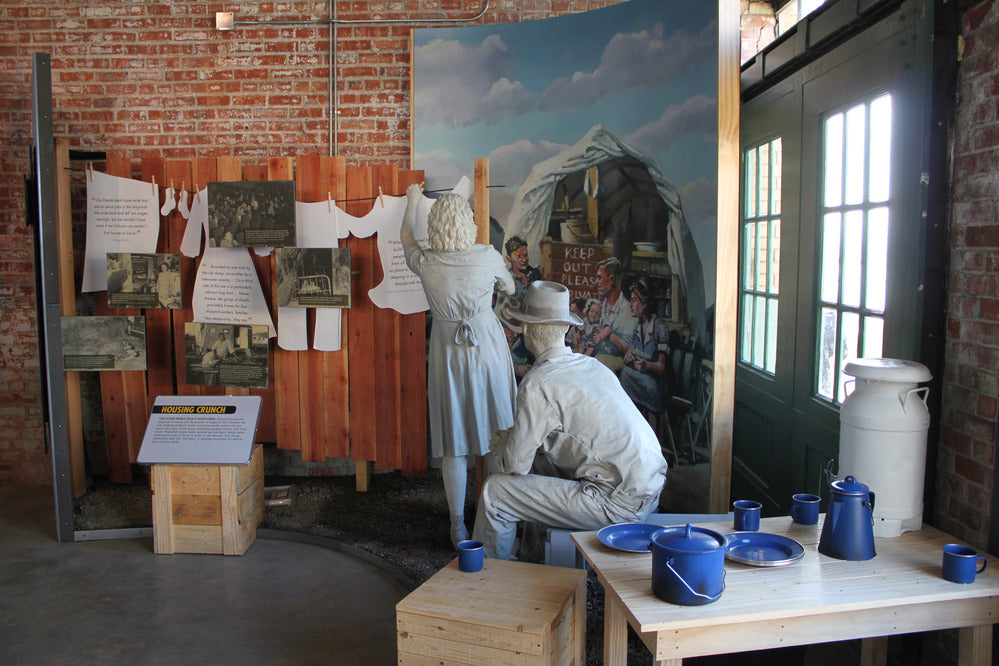 Rosie the Riveter Trust seeks grants to support the visitor experience - especially for the curious young guests who visit. With support from the Fund for People in Parks in 2020, we installed an audio feature to the parks collection of life cast figures that are scattered in various poses throughout the visitor education center. This project breathes life into each of the figures by allowing visitors to hear their stories.
The visitor education center is full of information, most of which the information is shared through text, images, and film. This material may not be interesting or accessible to young children and parents wishing to engage them. The voices of the life cast figures, of kids, their parents, and others, describing life during the home front, provide a tangible connection for visitors and allow them to see themselves in this history. Parents and their kids can explore connections between how things were then and how things are today. What has changed? What remains the same? The scripts and audio recordings present a somewhat playful and casual point of view that is unlike other exhibits in the Visitor Education Center.  

Powered by AZEXO Shopify page builder