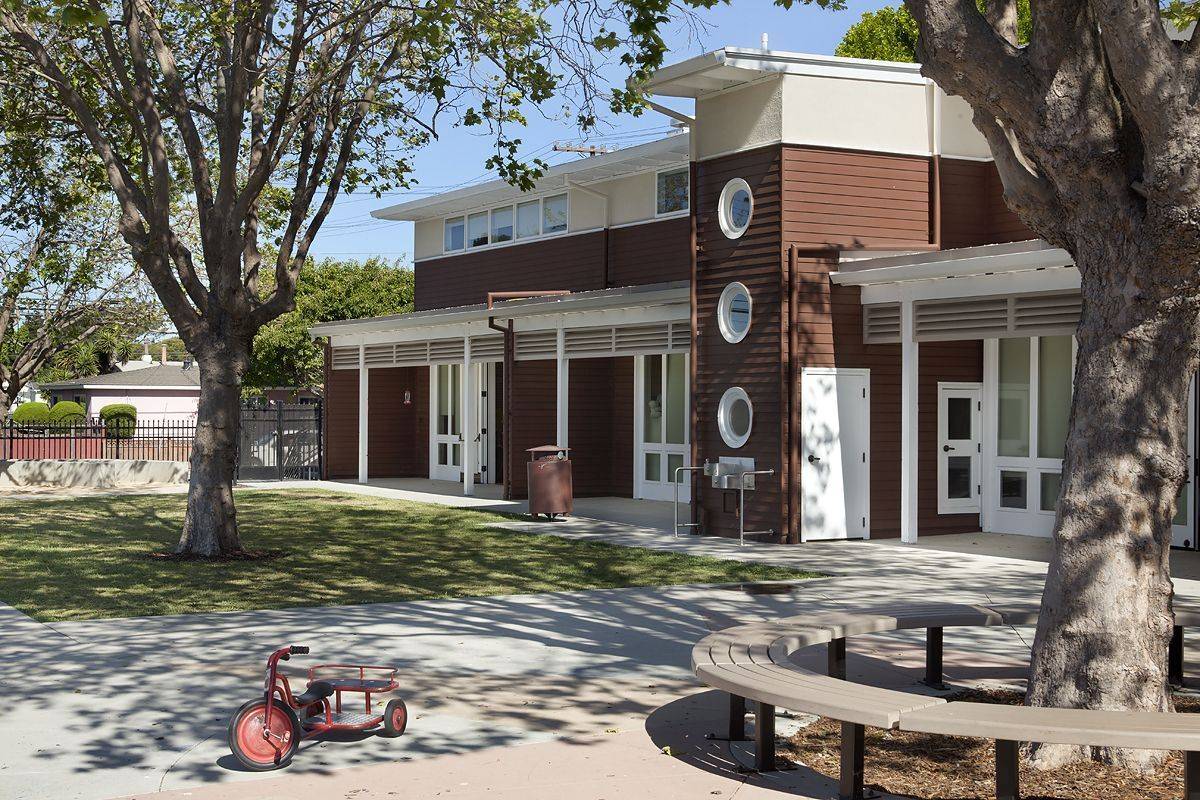 PRESERVING HISTORICAL SITES
One of the largest facilities in Richmond was the Maritime Child Development Center, opened in 1943 to care for the children whose parents worked at the nearby Kaiser shipyards. Rosie the Riveter Trust completely restored and reopened it as a multi-use building in 2011 (a Richmond revitalization effort). Today the Maritime houses a small exhibit by the National Park Service of a wartime preschool classroom, the Rosie the Riveter Trust office and Richmond Charter Prep preschool and elementary school.
In 1999, the Trust was created to help establish the Rosie the Riveter/World War II Home Front National Historical Park in 2000 with the goal to preserve park sites across Richmond including the opening of the Park Visitor Education Center located in the Oil House of the Ford Building complex.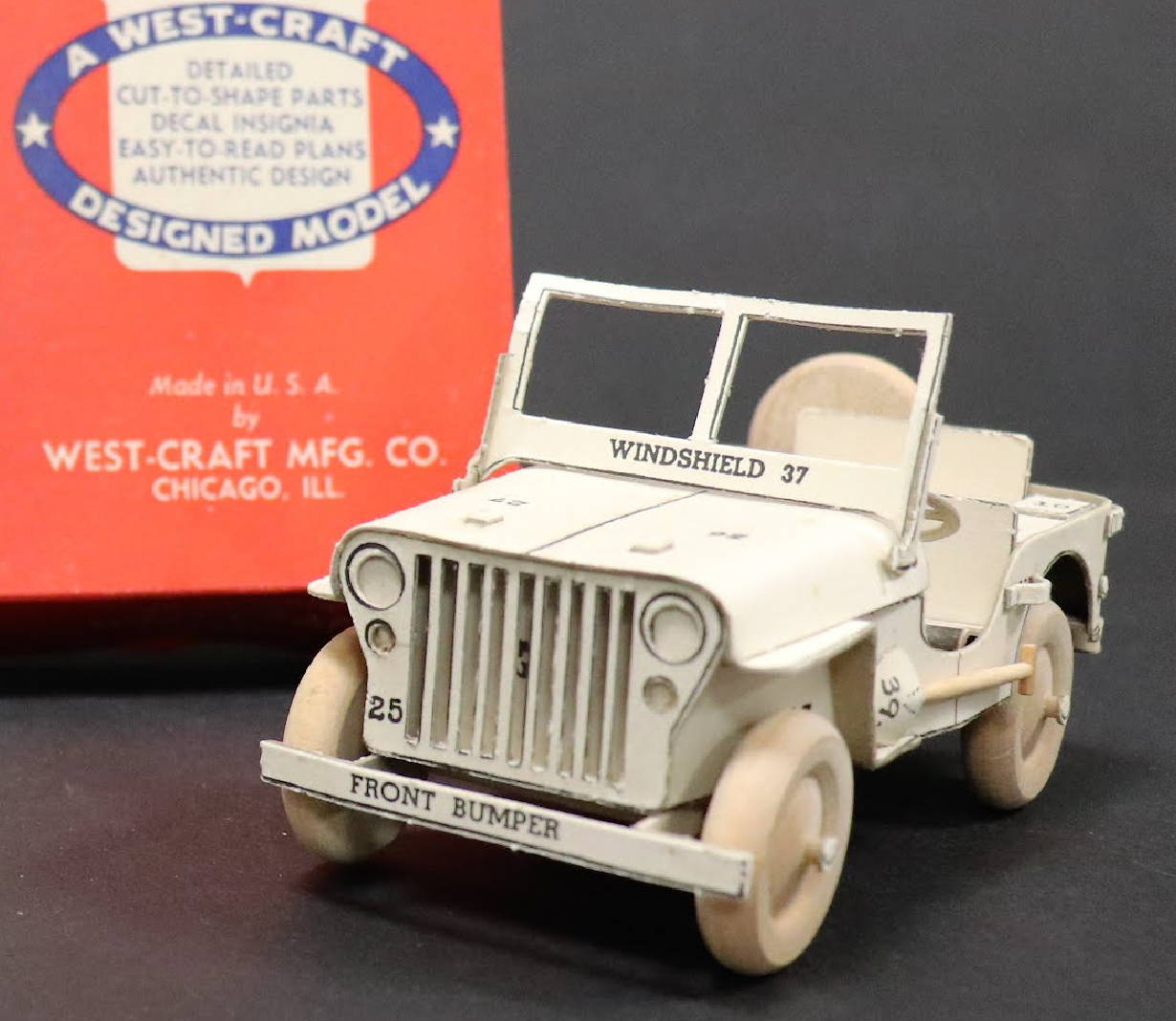 MUSEUM COLLECTIONS AND WARTIME MEMORABILIA
The Ed and Saryl Von der Porten Collection, a collection of over 1,800 WWII-era artifacts that are part of the museum collection at Rosie the Riveter/WWII Home Front National Historical Park in Richmond, CA. The Von der Portens spent several decades building this collection of Home Front memorabilia that includes books, war bond and ration materials, toys, models and model kits, newspapers and magazines, household and decorative items, posters, and military souvenirs. Their passion and appreciation for history and material culture resulted in an incredible collection of artifacts that will remain an important part of the WWII American Home Front legacy.
You can view many of these objects by visiting: Home Front Households: The Playroom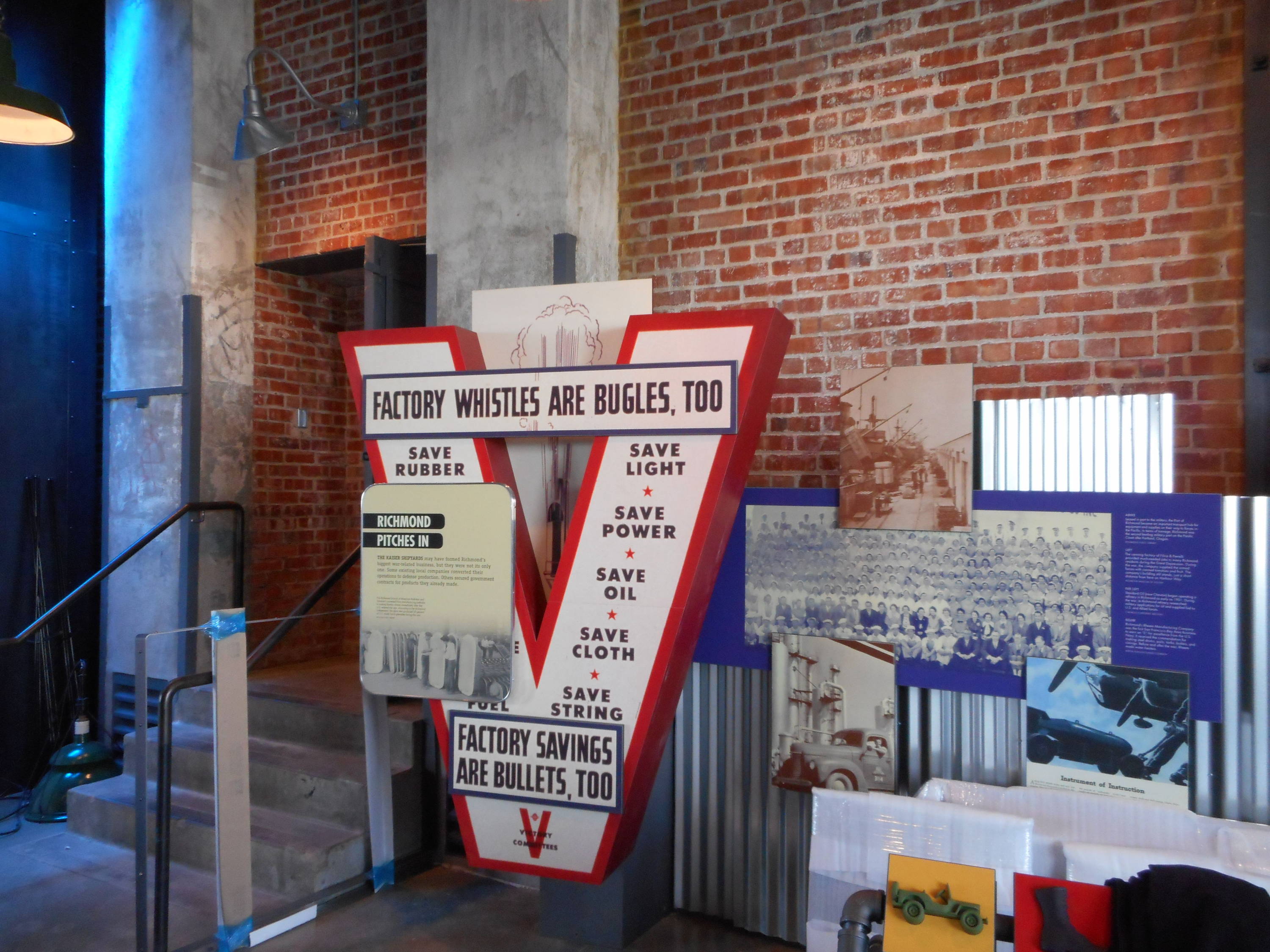 CONTRIBUTING TO SPECIAL EXHIBITS AT THE VISITOR CENTER
Rosie the Riveter Trust seeks grants to support the visitor experience - especially for the curious young guests who visit. With support from the Fund for People in Parks in 2020, we installed an audio feature to the parks collection of life cast figures that are scattered in various poses throughout the visitor education center. This project breathes life into each of the figures by allowing visitors to hear their stories.
The visitor education center is full of information, most of which the information is shared through text, images, and film. This material may not be interesting or accessible to young children and parents wishing to engage them. The voices of the life cast figures, of kids, their parents, and others, describing life during the home front, provide a tangible connection for visitors and allow them to see themselves in this history. Parents and their kids can explore connections between how things were then and how things are today. What has changed? What remains the same? The scripts and audio recordings present a somewhat playful and casual point of view that is unlike other exhibits in the Visitor Education Center.
NO TIME TO WASTE — THE URGENT MISSION OF BETTY REID SOSKIN
Betty Reid Soskin is an iron-willed American woman who became a national park ranger at age 85. The great granddaughter of a slave, Betty has lived a life filled with painful and often humiliating memories… yet she remains a defiant voice of hope.
No Time to Waste examines Betty Reid Soskin's mission to restore critical missing chapters of America's story. The film follows her journey from kitchen stool in a tiny theater to media interviews and international audiences who hang on every word she utters.
The 50-minute documentary captures the 97-year-old park ranger's fascinating life pathway -- from the experiences of a young worker in a WWII segregated union hall, through her multi-faceted career as a singer, activist, mother, legislative representative and park planner to her present public role.
At the Rosie the Riveter/WWII Home Front National Historical Park, Betty illuminates the invisible histories of African Americans and other people of color, and her efforts, charted in the film, demonstrate how her work has impacted the way the National Park Service conveys such history to audiences across the U.S.
The Trust has set up a fund to ensure that Betty's message in the film, aimed at forming a more perfect American union, are heard. We will be distributing this important film to television and classrooms and need your help!
Living History - The Ambassadors of
Rosie the Riveter/WWII Home Front National Historical Park
Many visitors to the Park, even residents of Richmond, are unaware of the rich and important history of the Rosie's and their contribution to the home front during World War II. In production currently, this short documentary will complement the existing educational exhibits and films shown at the Visitor Center (with the opportunity to have it available online). The film will explore the WWII home front experience through the voices of the women, known as Rosie's, who worked in Richmond during WWII.
This handful of Rosies are the same women who we call "Our Rosie Ambassadors" have been coming to the Visitor Education Center weekly for over a decade meeting with visitors, telling their stories and answering questions - a highlight of the Park's programming. Capturing the oral histories and documenting their time as Rosie Ambassadors now, is time sensitive, as few Rosie's are left to communicate their experiences. The Trust would like to see this documentary as the first in a series of short films that document oral stories of marginalized and unheard voices from the WWII home front that have contributed to the distinctive culture and history of California such as interned Japanese Americans, the Native American and the Hispanic community. This documentary is funded in part by the Fund for People in Parks.
THE ROSIE THE RIVETER/WWII HOME FRONT
WORKER WALL OF HONOR PROJECT
Honor a past or living WWII Home Front Worker by having a banner on our WWII Home Front Worker Wall of Honor.
Launched in 2022 for the celebration of national "Rosie theRiveter Day," this installation project honors both past and living individual WWII Home Front Workers.
The banners are currently installed adjacent to the visitor center at Rosie the Riveter/WWII Home Front National Historical Park, and thousands of people will see and know the role your home front worker played during one of the most important eras in American history for years to come. Be a part of beautifying this section of the Bay Trail and furthering our mission of Sharing Stories and Preserving History!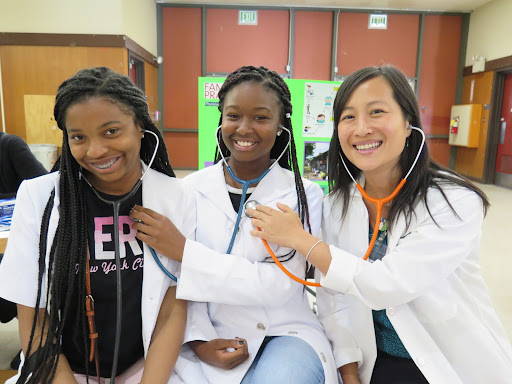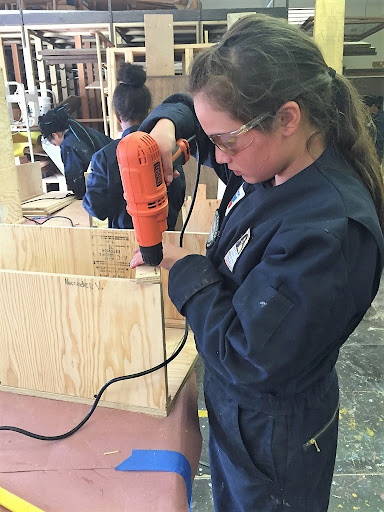 In collaboration with the National Park Service at Rosie the Riveter/WWII Home Front National Historical Park and the City of Richmond, the Trust uses "Rosie" history to inspire members of Rosie's Service Corps with the value of collaborative work, strength in serving others, and a daring vision of women's careers.
Rosie's Service Corps is comprised of:
Rosie's Career Preparedness Program focuses on career education and awareness, as well as an introduction to the trades, power tools, and learning power skills. Students participate in "We Can Do It: SMART Goal Setting" and "Power Tools for Building a Resume", as well as Financial Literacy. Students have the opportunity to meet guest speakers from the trades and non-traditional work opportunities, attend field trips, and participate in career fairs.

Rosie's Service Corps Summer Camp: A 5-week camp for 12–15-year-old girls/girl-inclusive youth aimed at building self-confidence, career skills, and trades training, as well as exposure to the outdoors and a wider horizon for what young girls can be and can do in their lives.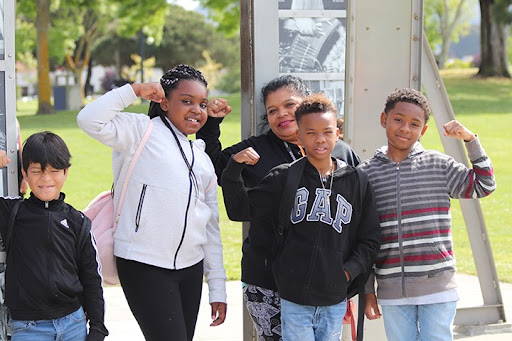 Our Every Kid Outdoors program (formerly known as Every Kid in a Park) provides thousands of fourth graders with a chance to learn important WWII and social change history, a healthy one mile hike on the Bay Trail, and an opportunity to understand the joy of the outdoors and the need to protect natural treasures like San Francisco Bay. Every child also receives a one year pass to visit any national park for free with their family. The Trust brings more than 1200 children from underserved classrooms to the park each year by providing funding for bus transportation. For many, it's their only field trip in a school year.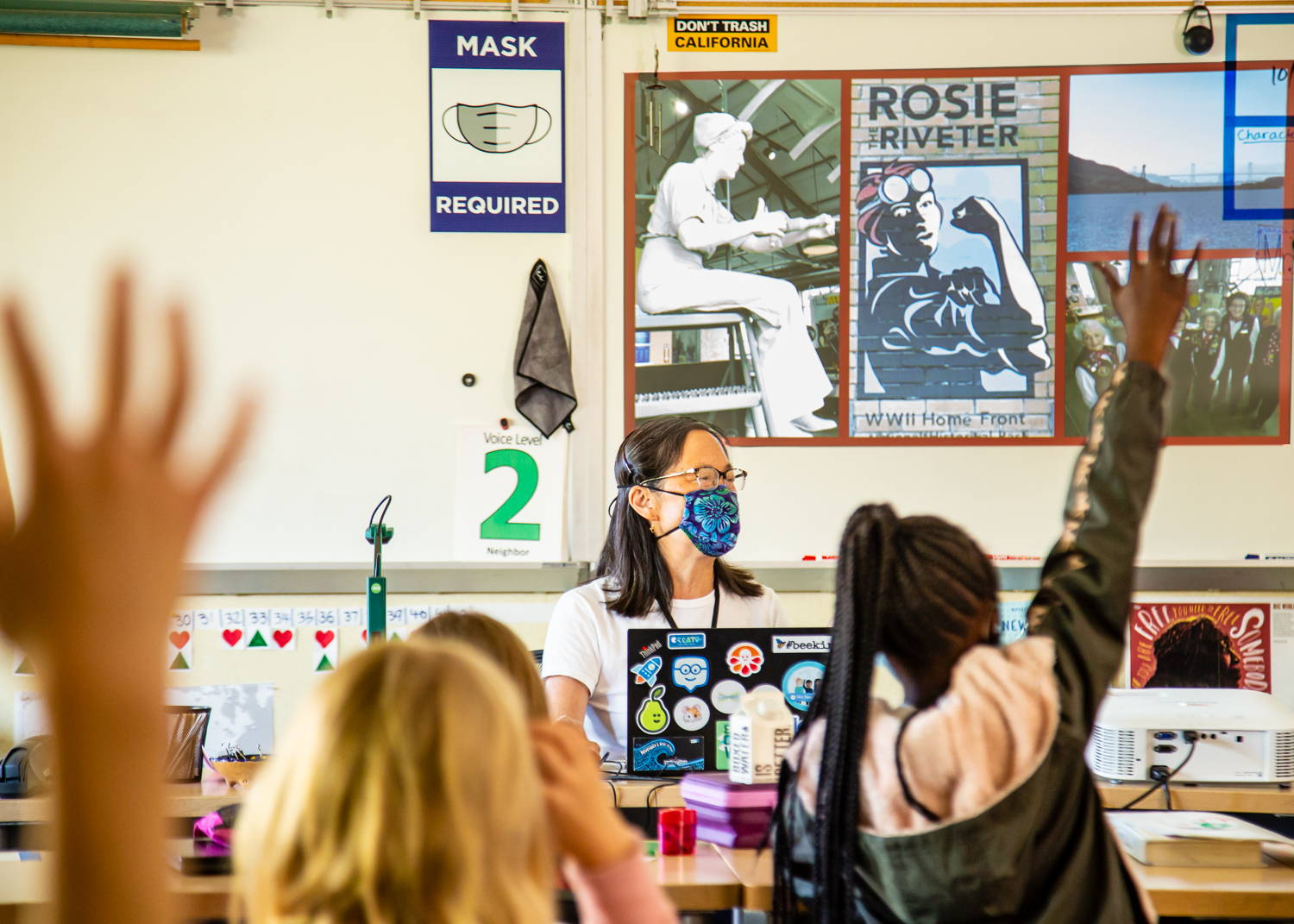 SCHOOL PROGRAMS AND EDUCATION FOR TEACHERS
Thanks to the National Park Foundation's Open Outdoors for Kids grant, we have created hybrid programming (part in-person as Covid allows and part virtual) for 4th-8th graders with the mission to connect students, teachers and families to national parks in meaningful ways. Our project is called "Saving history before it is gone." We invite students to engage with Rosies to capture and record their authentic lived experience, and thereby teach the students what history is, whose voices are represented, and how history gets created. The students are then asked to take learned documentary concepts to their own families and communities and to create oral histories based on who in their own lives is an older person (grandparent, great-grandparent, etc) whose story they could capture, thus being the documentarian for their own family. We are currently working with 94 students.