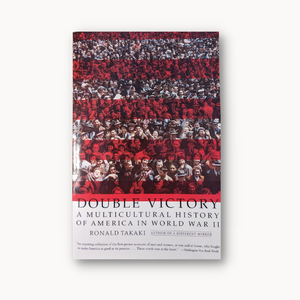 Double Victory: A Multicultural History of America in World War II by Ronald Takaki.
From the acclaimed author of A Different Mirror. 

A history of America in World War II is told through the lives of a diverse group of ordinary Americans struggling for equality at home and fighting for freedom overseas. Takaki's revealing book shows that there were more struggles - and more victories - during WWII than most people ever imagined.